MULTIFUNCTION
VIRTUAL REALITY HEADSET
Your smartphone becomes a 360° and 3D home theatre with iVROX
Turn your smartphone into a 360° and 3D virtual reality game platform or just watch a film ANYWHERE as if you were within a cinema!
with iVROX your smartphone becomes:
​
A mobile 3D cinema screen

A 3D and 360° Platform for Apps and Games

A 360° photo viewer for a panoramic immersion
Experience watching 3D films and discover the world in 360° from your smartphone has never been so classy and easy!
Download Virtual Reality apps from iTunes, Google Play Store or iVROX Store
Insert your smartphone inside your iVROX VR Headset
Enjoy and feel the thrill of 360° or 3D films, games and videos
POWERED BY YOUR SMARTPHONE
Clear vision from any angle
No batteries needed to use your iVROX headset
Reduces the effects of strain on eye
Compatible with hundreds of free Apps
from iTunes, Play Store or iVROX Store
Retractable interpupillary distance and focal length
Works with virtually each smartphone
WHAT CAN I DO
WITH iVROX VR HEADSET?
PRIVATE CINEMA EXPERIENCE ANYTIME, ANYWHERE WITH iVROX VR Player
Watch your favorite films anytime, anywhere like on a huge cinema screen. Experience it in a premium private cinema even if you are on a plane at 39,000 feet over the sea, on a train at 140 mph or even lying on your sofa.
​
There's no limit with your iVROX headset!
For more information on how to use the IVROX headset to watch films and videos, visit our SUPPORT page
Meet new people or old friends from all around the globe as if they were in front of you face-to-face,
with social apps like vTime
Explore the world in 360° views or play thousands of immersive VR games!
​
With iVROX you have access on exclusivity to our VR APP Store
For more information about our top-selected apps, visit our SUPPORT page
360º VIRTUAL REALITY CAMERA AND PHOTO VIEWER
With your iVROX headset, you won't just be able to view the 360º pictures you take with your smartphone, but you will be fascinated with the way you will be able to explore the picture in all directions
For more information about how to use your iVROX headset to view pictures taken with a 360° camera app, visit our SUPPORT page
THE BEST VIRTUAL REALITY
EXPERIENCE
iVROX has been designed to work with your smartphone. Click on the video.
INNOVATIVE DESIGN WITH
GREAT COMPATIBILITY
Soft face contact foam for extra comfort
Adjustable lens for optimal vision
Ventilation opening to avoid overheating
Compatible with most 4-6 inch smartphones
RECOMMENDED APPS
FOR YOUR iVROX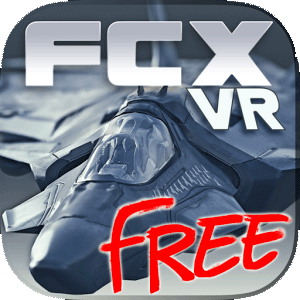 OR choose from hundreds of VR-compatible apps on iTunes, Google Play Store or iVROX Store
Start experiencing a new life in Virtual Reality
By committing to iVROX, you not only get one of the best VR headsets currently available in the market, but you get so much more, the highlights of which include:
Online Assistance: At iVROX, we believe in customer satisfaction and they are our first and foremost priority. If you have any questions about your iVROX headset and application or need any VR related advice, we are at your service.
Access to Exclusive VR App Store: By committing to iVROX, you get full access to our exclusive VR App Store, the ultimate hub of all things VR. With iVROX Store, you get access to hundreds of VR apps and 360 ° videos with no other applications to distract you
The iVROX VR Player Application: You also receive our one-of-a-kind, exclusive VR films&series app. With the iVROX Player, you can convert any traditional or conventional video, whether it is a movie or a TV series, into an immersive VR video instantly.
There is no need to compromise when you can get the best of both worlds- real and virtual!
​
Upgrade to 2nd Generation Virtual Reality with iVROX and move on from the traditional VR headsets and vendors that never turn back to ask and answer. With iVROX, you will never find yourself in trouble in the VR world and alone!